Recent data suggests that the cryptocurrency market could be on the cusp of its next meteoric rise. Do you have Bitmain Antminers that are underperforming or broken down and collecting dust? This is the time to get them fixed and operational.
A quick fix matters, but so does certified quality and outstanding service. The TEKMINING PROS are the only Bitmain Antminer repair service in the U.S. with the unique combination of expertise, transparency, and agility to repair your miner 5X faster with aerospace-grade results. Learn why.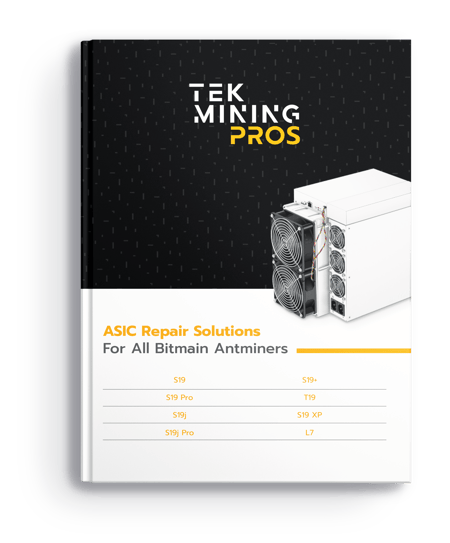 In this eBook, you'll discover:
How to increase hashrate

What happens at each step of Bitmain miner repair

10 common repair problems (and solutions)

How to maximize performance and minimize downtime

6 advantages of working with TEKMINING PROS

The full list of Bitmain Antminer models we service

And more!